Melbourne Cup Style Guide For Men
The biggest racing event in the Australian calendar is almost upon us, and this year's Melbourne Cup is set to be an extravaganza you don't want to miss! Whether you're heading to Flemington Racecourse, or celebrating closer to home, we know you want to look your best so we've put together our top fashion tips and Melbourne Cup men's outfits to make you a winner on and off the track.
Is there a dress code for the Melbourne Cup?

The first thing to note is that, if you're heading to Flemington Racecourse for the actual event, there is no dress code for general admissions. 
For members, however, there is a
strict dress code
. For men, a dress shirt with a tie or bow tie and dress shoes are essential. These should be paired with either a suit or a chino and blazer combination. Tailored shorts which are on or below the knee are also acceptable. Unfortunately, anything not included on this list may see you denied entry to the member's enclosure.
Melbourne Cup Men's Outfit For Members

If you're looking to score style points without too much fuss, we recommend a classic blazer and chino combination. Blazers and chinos are a great option as they allow you to mix and match colours and are typically lighter weight than a full suit, perfect for the November heat. Chinos will also pair well with a greater range of shirt fabrics, including linen.

Wear the look:








Remember you will need to add a tie and bow tie and dress shoes to finish your look if heading to the Members area.
This jacket and pant duo are perfect for the Melbourne Cup, but are guaranteed to become a wardrobe favourite. Made from premium mid-weight twill cotton, both pieces are classically cut for a timeless, tailored finish. Try the silver grey or stone colourways for a subtle yet stylish edge, or navy for a more traditional option. For a more relaxed look if you're not heading to the member's enclosure, change out your collared shirt and tie for a
crew-neck white t-shirt
. This look is the ultimate in summer chic.


Melbourne Cup Men's Outfits For General Admissions & Other Events
If you're heading to the General Admissions section, you're not bound by the rules of the members area so you can let your fashion instincts take over. If, however, you're heading to a Melbourne Cup event or party, it would be worth checking your invitation or tickets in case of any specific dress requirements. To help get you started on your outfit, we've put together three of this season's best outfits for inspiration.


Outfit 1:
If you're spending the day outdoors, you'll most likely want something cool but classic. This contrasting coloured linen duo will do just that. This outfit speaks for itself and is a truly timeless look that you could wear to the Melbourne Cup year after year.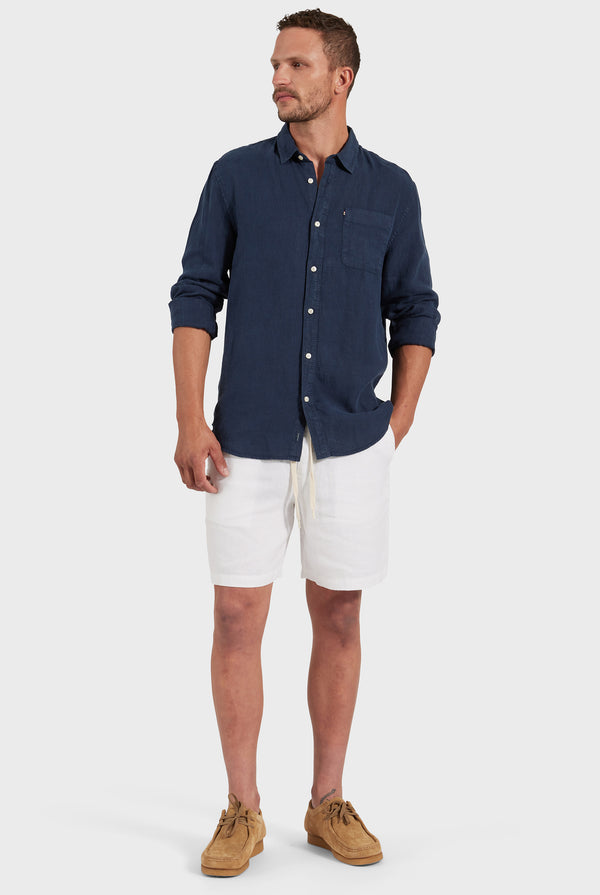 Outfit 2: 
Add a bit of flair to your look with a print shirt. Perfect for the warmer weather, the vintage-inspired geo print is toned down by the warm sand background colour, perfect for every venue. Pair with sandals for a more casual finish or dress shoes to take it up a level.



Outfit 3: 
For the Melbourne Cup you'll likely want to dress up a little from your standard tee and a polo shirt is a great way to do this. A real wardrobe staple, you can dress it up or down with shorts or pants, and even finish with a blazer or
crew neck jumper
if it's set to get colder in the evening.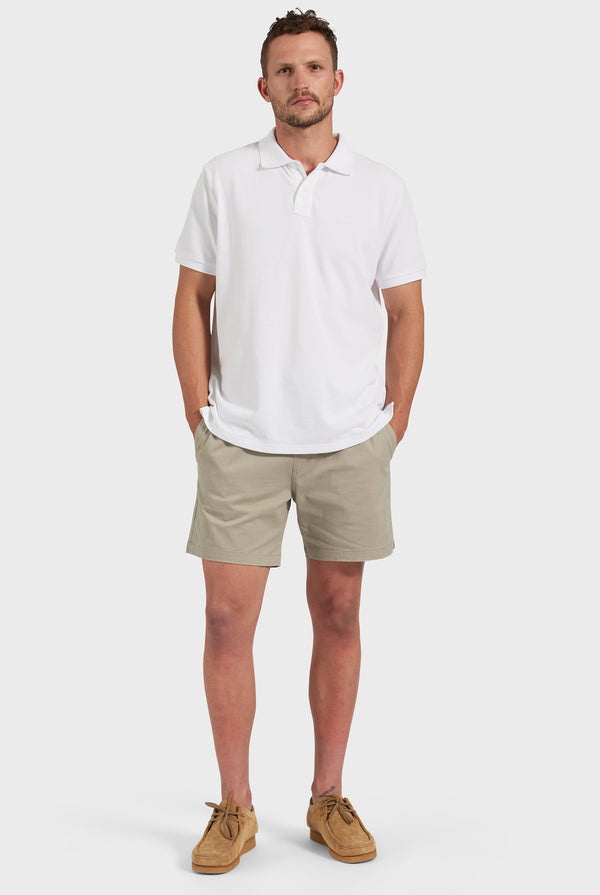 Wherever you're celebrating the Melbourne Cup this year, show of your style with our men's top picks.